Recreation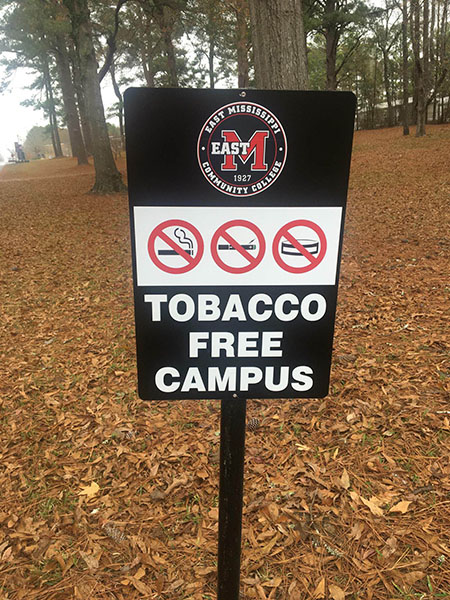 The Wellness and Intramural program provides a wide variety of programs and activities for our EMCC Students. Whether you are wanting to compete in sports against your classmates or challenge yourself with health goals, we have something for everyone. Our facilities and services offer a stress free and judgement free environment in hopes to keep you encouraged and involved throughout the year.
Wellness Center
Wellness Center-The EMCC Wellness Center is equipped with an aerobic exercise area, and a large workout area that includes treadmills, a climb mill, elliptical machines, row machines, stationary bikes, a seated elliptical, an upper body ergometer, power racks, and weight training machines.
Hours of operation Fall and Spring Semesters
EMCC Students
Monday – Thursday 6am-4:30pm & 6:00pm-8:30pm
EMCC Employees
Monday – Thursday 6am-8:30pm
Friday- 6:00am-2:30pm
Community Members
Monday – Thursday 6am-6:00pm
Hours of operation during Summer


EMCC Students, Employees, & Community Members
Monday – Thursday 6am-6pm
Friday – 6am-2:30pm
Programs & Activities
Circuit Training - a form of body conditioning or Endurance training/resistance trainingusing high-intensity aerobics. It targets strength building or muscular endurance. We use a mix of weights, bands, bosu trainers and plyo boxes.
Ab/Core Class - Train and strengthen the entire core, working the obliques, back muscles, hips, and glutes to develop a stronger, healthier core to assist in everyday functional movements in this 15 minute class.Focuses on strengthening abdominal and back muscles by incorporating a variety of
Bootcamp - This is a fun, engaging, fast-moving, and effective workout that utilizes cardio workouts, interval training, and muscular fitness using hand/body weight exercises to increase fitness, lose body fat, and improve cardiovascular efficiency.
Cardio Blast - This is a high intensity 20 minute workout on a cardio machine of choice that combines resistance or incline increases every minute with a 15-30 second cardio explosion throughout the 20 min. workout
Spin Class - Coming soon- Spinning is a cardiovascular workout that takes place on stationary bikes. Instructors guide participants of all levels through this class using music, imagery, and other techniques to insure each student is working in the optimum intensity for their goals
Intramurals - Ultimate Frisbee, Sand volleyball, Basketball, Whiffle Ball, Kickball, Flag Football
Memberships

EMCC Students – Free
Employees
–
Free
Community Members
–
$120 Fall & Spring Term, $60 Summer Term
Address:

EMCC Wellness Center
1512 Kemper St.
Scooba, MS 39358
Contact Information

Kate McCarty, Director of Wellness and Intramurals
Phone:
662.476.5035
kneely@eastms.edu