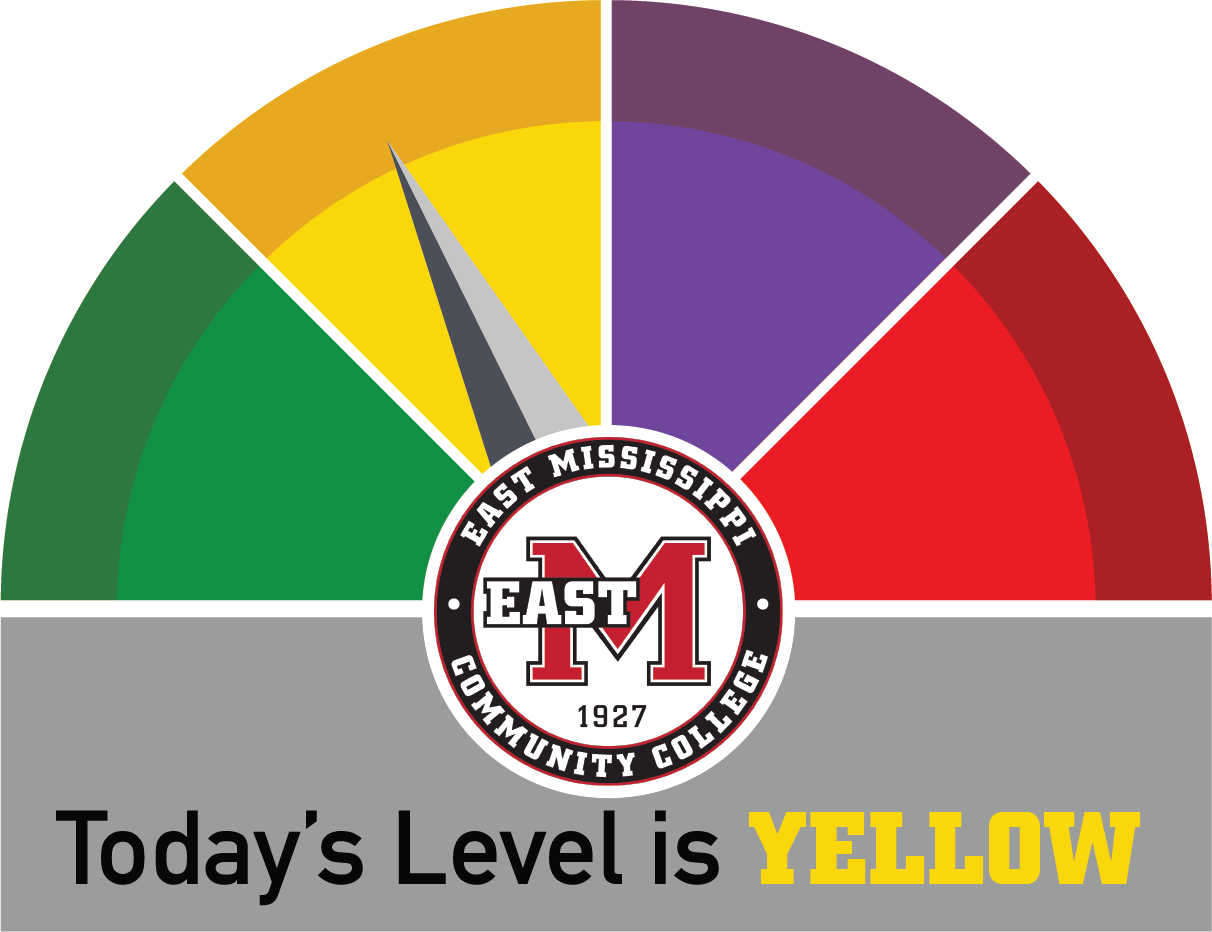 YELLOW.
Yellow represents an enhanced threat. This level encourages social distancing and masks for close contact.
Recommended social distancing, wherever possible.
Increased handwashing protocols are recommended.
Masks required indoors at all EMCC facilities.
Remove self-service options in all dining facilities.
Recommend virtual meetings for all employee activity, when social distancing can't be implemented.
Recommend modified campus events to include enhanced COVID-19 safety protocols.
Enhanced cleaning of all surfaces and facilities is required.
REquired report of possible contacts and confirmed COVID-19 infections to Nurse Amy Ivy at aivy@eastms.edu.
Threat levels will be reassessed weekly or when a particular incident to change in regional COVID-19 protocols warrants it.