Early College High School

Early College High Schools are small schools, usually located on a community college campus. The four-year program is designed to provide students with the opportunity to earn both a high school diploma and an associate's degree, or up to two years of credit toward a bachelor's degree.
Nationwide, there are more than 200 early colleges, but the Golden Triangle Early College High School (ECHS) was the first early college model of its kind in Mississippi. There are now four in Mississippi.
The Golden Triangle ECHS is a partnership among East Mississippi Community College, the Mississippi Department of Education, and Mississippi State University. It opened its doors on EMCC's Golden Triangle campus in August 2015.
There are currently 175 students attending GTECHS in grades 9-11. GTECHS will hold its first graduation ceremony in May 2019.
While traditional extra-curricular activities such as sports, band, and ROTC are not offered in our program, students have the opportunity to participate in club activities based on personal interest. Current club activities include Intramural Sports, Choir, Theater, Service, Gaming, Media, Rocketry, Adventure, and Gardening. Honor Societies include National Beta Club, National Honor Society, and Mu Alpha Theta.
All 8th grade students currently living in Clay, Lowndes, Noxubee and Oktibbeha counties are eligible to apply.


Applications are available for the 2018-2019 school year.


Informational meetings will be held in January/February 2018 and student applications will be available there as well.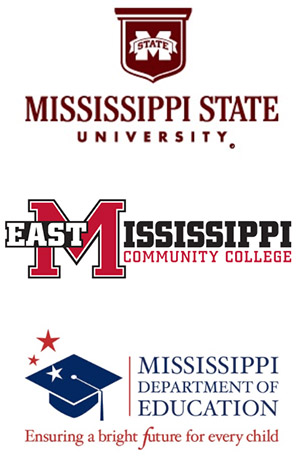 Golden Triangle Early College High School is a partnership among Mississippi State University, East Mississippi Community College and the Mississippi Department of Education. For more information, contact: