ACT Test
Taking the Residual ACT test

The ACT test is an entrance exam that assesses students' general educational development and their ability to complete college-level work. The multiple-choice test covers four skill areas: English, mathematics, reading and science. The Writing Test, which is optional, measures skill in planning and writing a short essay.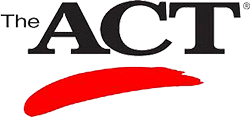 All incoming students under the age of 21 must take the ACT test. If you haven't taken the ACT on one of the national test dates, you can take the Residual ACT through EMCC's Counseling Center. EMCC administers the Residual ACT test to incoming students only. Pre-registration is required and there is a $45 fee. Students who are not satisfied with their ACT scores can choose to take the ACCUPLACER test, administered by EMCC, instead of taking the ACT again.
Students over 21 can take either the ACT or the ACCUPLACER test to satisfy entrance and placement requirements.
There are a couple of exceptions to the ACT vs. ACCUPLACER question. The Nursing, Funeral Services,
EMT-Paramedic, Culinary Arts, and Hotel and Restaurant programs require the ACT.
To make arrangements to take the ACT, students should apply online for admission to the college before calling the appropriate campus:
At the Golden Triangle campus, call 662.243.1933 to schedule a test date. To make payment arrangements, call 662.243.1906 or 662.243.2606.
At the Scooba campus, call 662.476.5048 to schedule a test date. To make payment arrangements, call the business office at 662.476.5114.
Students should bring a current photo ID, an ACT-approved calculator and their receipt from the business office on test day. Students also need to know their Social Security number.
On the day of the test at the Golden Triangle campus, students taking the Residual ACT will report to the Counseling Center.