EMCC RANKED NO. 1 IN NATION BY AFFORDABLE COLLEGES ONLINE
News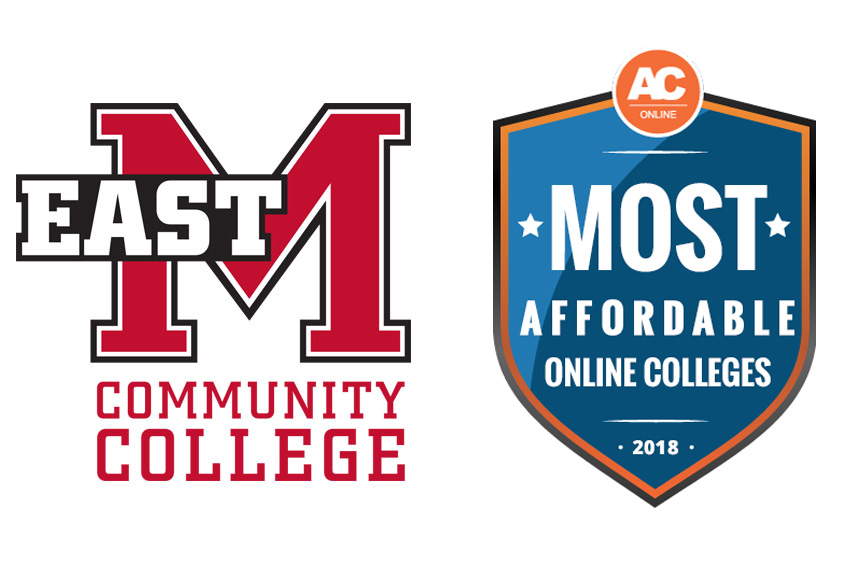 February 8, 2018
East Mississippi Community College was ranked No. 1 in the nation among "The Most Affordable Online Colleges with Quality Programs in 2018," in an annual report released Wednesday, Feb. 7, by AffordableCollegesOnline.org.
Colleges that made the Top 50 list "have met that goal of blending a high-quality education with a manageable cost," according to the AffordableCollegesOnline.org website. "Our ranking … takes into account which schools provide the most programs, financial aid options with lower rates and services necessary for online students while also keeping tuition and fees at a reasonable level."
EMCC was the only college on the list to earn a perfect score of 100.
According to the AffordableCollegesOnline.org website, the rankings are backed by data collected and analyzed from The Integrated Postsecondary Education Data System, a program managed by the National Center for Education Statistics.
"Surveying over 7,500 colleges annually, it is among the most longstanding and trusted providers of U.S. postsecondary information," the website states.
Factors considered while compiling the rankings include tuition costs, count and breadth of online programs, student-teacher ratio, scholarship and grant aid from the college, and availability of academic, career counseling and job placement services, to name a few.
EMCC was ranked No. 7 on the list last year and was ranked No. 1 in September in "The 50 Best College's for Online Associate's Degrees 2018" by Nonprofit Colleges Online.
EMCC offers more than 450 online classes each fall, spring, and summer semester through the Mississippi Virtual Community College. That number continues to grow.
Last year, EMCC became the first community college in the state to offer an E-Commerce Technology program in which all classes are available online. Also new is a cyber security program that gives students the option of taking all of their sophomore classes online. New programs of study in the Business Office Technology department are all available online.
"E-learning is a critical component of our strategy to provide flexible educational opportunities to a diverse student body," EMCC President Dr. Thomas Huebner said. "Expanding our online course offerings is one of our priorities. Providing our students with a quality education at an affordable cost is one of our mandates. I am excited for our students that this report validates those efforts."
For more information about available online course offerings at EMCC, email elearning@eastms.edu.
In other recognition:
Last October, EMCC was named to the Aspen Institute's Top 150 Community Colleges in the Nation. The designation means EMCC is eligible to compete for the 2019 Aspen Prize for Community College Excellence, which is worth $1 million to the winning school.
Last August, EMCC was ranked third among the Top 10 community colleges in the nation by SmartAsset, up from No. 8 in 2016.