Camp AMP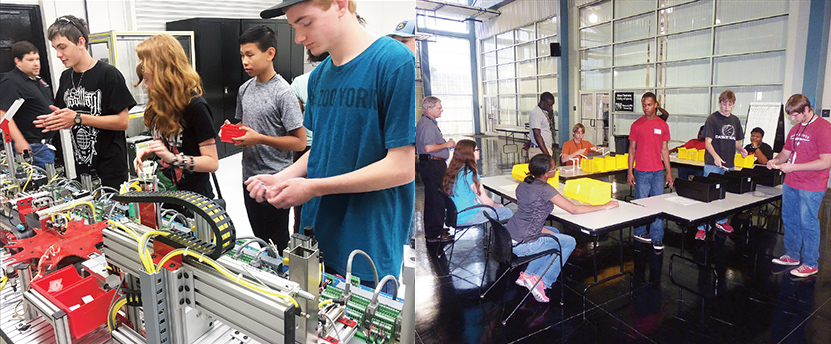 Camp AMP will introduce 7th through 12th graders to manufacturing methods such as computer- aided design, welding, automotive, and machining techniques. Students will learn about job opportunities in and around the Golden Triangle and will get a first glimpse at what those jobs look like. Students will arrive each day (Monday – Friday) at 8 a.m. and conclude at 2 p.m. They will learn team building, technical and leadership skills. Students will spend time in each of our career technical labs, as well as tour local industries each day. PACAAR Engine Company, Yokohama Tire Manufacturing, Aurora Flight Science, and International Paper are some of the tours scheduled. Lunch and a light snack will be provided daily. The cost is $25 per student. Four camps will be offered. Here are the dates and age restrictions:
June 4-8 (7th and 8th grades)
June 11-15 (9th through 12th grades)
July 16-20 (7th and 8th grades)
July 23-27 (9th through 12th grades)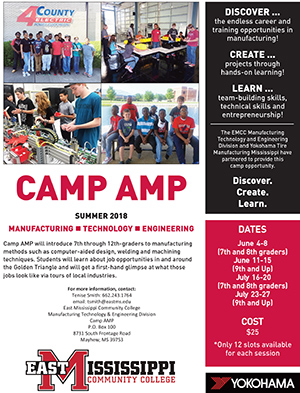 INFO AND REGISTRATION:
Contact Tenise Smith by email at tsmith@eastms.edu or by phone at 662.243.1764.
View/Print our Camp AMP flyer.